This week in scrapbooking 12-9-11
In all the blogs we've read, this is the prettiest picture we've ever seen. Of course, if that's how you process orders, there's going to be scalability issues.
Becky Higgins of a project life was chosen as a compiler of gift ideas for Christmas on page 30 of this guide. Subsequently she compiled a list of
12 ways to keep the spirit of Christmas in our hearts and homes
. #12: Skip the shopping. The prior Holiday list then, was probably for people of other faiths. (This could have been funnier but less politically correct.)
Wow, this is really involved:
It's probably heartbreaking everytime they're worn in mud.
Ink stains complained about 10 ½ inches of snow:
There's worse. 0 inches. Who has it better than us? No one!
There's little wonder why our child can't get her upper and lowercases correct in school and sometimes writes the wrong letter or her letters backwards.
The same woman who made this advent calendar:
Designed this: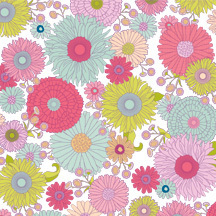 Some lead scrapbook trends and others follow.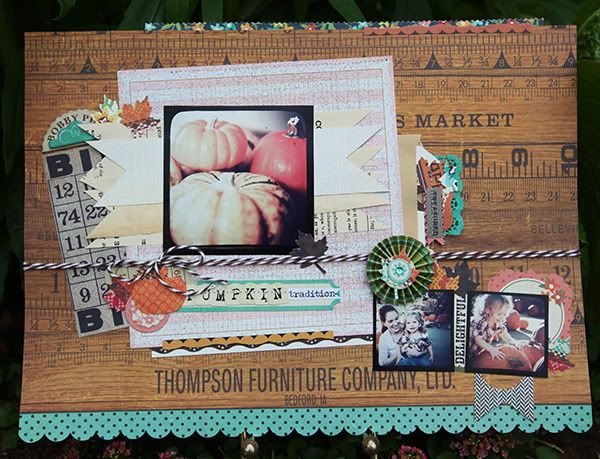 09122007 has the same concerns all parents have; her kid's weird. In the short term, schadenfreude parents might find solace in reading this. In the longer term solace might be found by realizing that adults are weird too. There is no fix.
Life as Lou spent the day hugging the throne and either reliving lunch or reading the book of Numbers. What a great idea if your kid comes home hungover. While they're praying for a quick death, stick them with the book of Numbers as a reminder that God is not THAT forgiving.
And now for a quick diversion, feel free to skip. We're not all knowing, but if you're going to punish your unruly children, at least give them a count to five. You've got to say, "I'm going to count to five. If you don't get to Canaan before five, somebody's going to get a real hurt." You can't just say, "Fine then, 40 years, no water. Nope, too late. Too late to cry about it now." without a little warning, just like you wouldn't say, "No happygram? Ok, no TV". This is really why some of us celebrate Christmas, because Jesus really softened God up. They say, once you have kids... Of course, once Jesus left us, there hasn't been a whole lot in the way of demonstrable miracles like that water to wine trick; well except for Game 6 of the 1986 World Series. This is when we started believing.
A beautiful mess made a cookie and sun resembling her niece using a a simpel trick: Less facial features = more cuteness.
Some proof.
Magnolia stamps has taken this to extremes.
Our question to you. Is she happy she has flowers or unhappy because of the windy conditions?
Mankind has endured nauseating and mind numbing torture such as the Mexican Hat wavelet (yes, American mathematicians are not politically correct) and stuff by Gauss, who show's up freaking everywhere, just to progress us beyond the historic problems of sepia tone and blur.
However, leave it up to the creatives to eschew all this technology and bring us back to the pinhole camera. We never understood it, just as we never understood camping, fishing with a pole and hiking.
Conspirarists have theorized that TH turned an otherwise pagan tag for the holidays Christian because even after 4 days, he wasn't inspired by 1 sizzix die from 2011
L3 seems to agree, because much like everyone else with out the restrictions of commercial enterprise, she stuck the much more obvious sentiment in the snowman.
And speaking of tags,
Here's what TH had to say of this one "i love it's simplicity in composition, but complexity in it's technique."
Which we interpret as, "Sure its banal, but we worked really hard on it." We usually look for stuff that looks awesome, but is super easy, like Pillsbury cinnamon rolls. However, if clients want to drop a ton of time and money into just another tag, who are we to quibble. He then follows it with an I told you so:
today's technique is all about my reflections stamps with stampers anonymous. this was one of those crazy ideas that i had to convince mr. stampers anonymous would be a good one.


Which, by the way, he has to convince our shoppers it would be a good one too. By the by, if you want to do this technique with your normal stamp, just follow this tutorial on a normal sheet of transparency and then glue another transparency tag over it with v2 vellum spray, which is invisible.
Rock candy crackle is the Ranger way to add another layer of texture to their stuff when sanding, inking or scratching won't do.
We carry it, but even with a thick layer, the cracks are shallow and the edges are rounded. For a deep crack with hard edges, look at this:
It's Viva Croco. We don't carry it because we've found that people don't like crackle paint that takes 36 hours to dry.
Webster's pages had a tutorial for a light cover to a room that apparently isn't used too often by other men.
Here's Michael Strong's groupie preparing for his next class.
Sally Jean is offering a special class for virgins that involves heat and metal. This is the only way that word will make it into our feature.
Memory Bee had a whole blog on her flight to Boston, maybe to benefit people for whom which flying is a foreign experience? The above is the meal she had in FIRST CLASS!! Yes, the post on her trip was this detailed (although she apparently didn't have to go to the bathroom), and its no wonder US airways is going bankrupt. To US airways: Here's a quick tip we learned from Pan Am. Price isn't service.
Subscribe in a reader
Well, if you've read this far, please encourage our bloggers.
Older Posts
| | | |
| --- | --- | --- |
| Date | Name | Username |
| 2011-12-05 | | scrapperlicious |
| 2011-12-02 | | ffitzpatrick |
| 2011-11-28 | | scrapperlicious |